We have compiled 10 amazing rooms for boys that are based on exciting themes your little one will love! It is truly so awesome to see the incredible amounts of creativity and thought that these parents put into these projects. All while creating a comfortable and cool space for their boy to sleep, read, do homework, and most importantly- have fun in!
Lego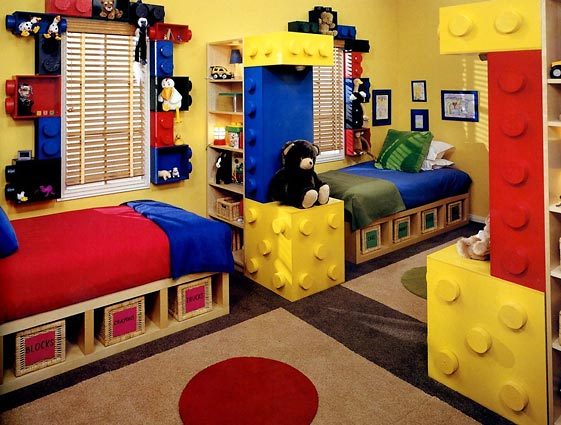 As you can probably tell, the theme for this room is Legos! And what little boy doesn't like his Legos? This is a great example of being able to turn a small space into a wonderful and fun-filled area even for two children, so long as you get your creative juices flowing and think of cool ways to keep things neat and organized!
Racer


I think we all know that our little mess makers are OBSESSED with cars, trucks and motorcycle. Pretty much anything that goes "vrooom." What better way to incorporate one of their favorite things but by turning there room into a race track? Talk about imaginative, this would definitely make any boy extremely happy.
Comments